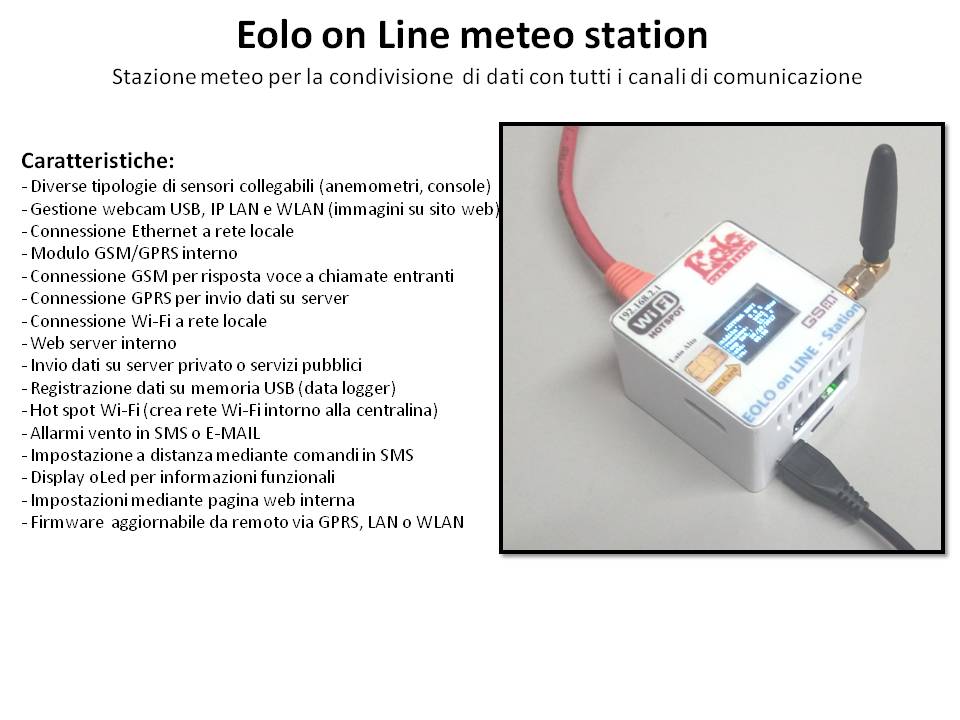 System description
Eolo on line is a system designed to share metereologic datas from meteo sensors or Davis instruments stations by different comunication channels.
Eolo on line is the easy way to send datas to own web server and also allows to watch datas by graphic user interface.
Thanks to the internal GSM module, the system can answer to the phone calls by sintetized voice providing the meteo informations and also send data by GPRS connections from anywhere.